NDIS housekeeping service from Gift4mum Cleaning ACT
When it comes to providing cleaning services for special care homes, NDIS is an essential part of Green Cleaning ACT's overall services.
With our commitment to consistent and thorough sanitation practices, our experienced experts help keep your residents safe and healthy with clean living environments.
Whether it's regular maintenance or deep cleaning, our NDIS cleaning services ensure the correct protocols are put in place to maintain a clean space throughout the day while meeting safety guidelines for everyone involved.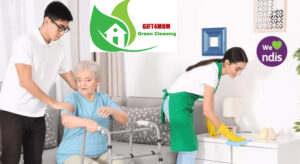 The Benefits of Hiring NDIS Home Cleaning Services
The National Disability Insurance Scheme (NDIS) provides financial support to individuals with permanent and significant disability.
As people with disabilities have unique needs, it is essential to have a safe and clean environment for them to live in. Hiring us and our NDIS cleaning team can bring several benefits to individuals with disabilities.
Our professionals have expertise in providing disability-friendly cleaning services that cater to specific needs.
NDIS cleaning services can assist with daily cleaning tasks, such as laundry, dusting, and mopping, and even provide deep cleaning services.
In addition, we use eco-friendly cleaning products that are safe for people with allergies or sensitivities.
We will help provide a clean and healthy environment for individuals with disabilities while also saving you valuable time and effort, which as you know is best spent in many other areas.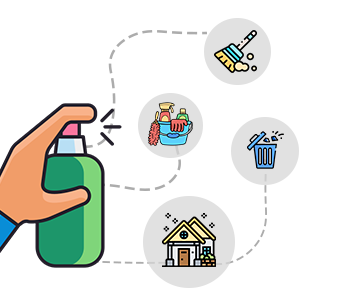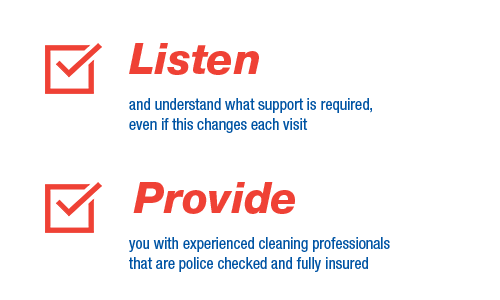 The Importance of Quality Control
When it comes to hiring any NDIS cleaning service provider, quality control is of utmost importance.
We provide entrusted experienced staff with the crucial task of providing a clean and safe environment for people with disabilities, making it essential to employ reliable, proven and experienced NDIS cleaners who adhere to high standards of hygiene and cleanliness.
As a provider, we maintain transparency in our operations and are accountable for our performance to ensure that the clients receive the highest quality of our maid service.
Quality control is not just an important factor it is also a measure to ensure the safety, health, and well-being of the people who depend on us and our services.
With years of experience in the field, you are in very good hands when you deal with our team.
Find Out More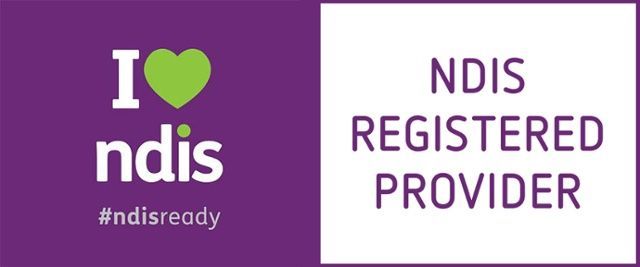 For more important information on our NDIS services, please do not hesitate to contact us either through our website or give us a call and we will assess your situation and quote you with no hidden extras or add-ons.
We value this business greatly and will be sure to provide you with the best service in Canberra and the surrounding areas.