Our cleaning solutions for regular house cleaning services use safe green solutions. Guaranteeing a safe, healthy environment for you, your family and your pets is of paramount importance to us, whilst providing premium cleaning services throughout your home.
1. Our clients are busy people who do not have time to clean
Others do not have the agility to perform weekly cleaning for their house or simply need to spend time with their families or catch up with friends, therefore can't leave their house in tip-top condition.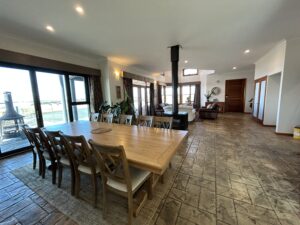 That is why we are here to offer you regular residential house cleaning services performed by the best cleaners in Canberra.
You, now, can have all your cleaning done without lifting a finger.
2. Professional regular home cleaning service
Our professional cleaners will clean your whole house including bedrooms, living area, kitchen, dining, lounge, bathroom, toilet, laundry, hallway and staircases. 
Depending on your needs, we can include additional services or deep clean one specific area each time we perform regular cleaning.
We use all safe and green cleaning products to create a home environment that is both clean and healthy.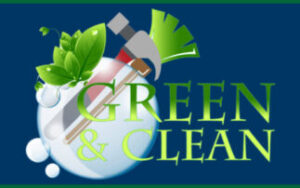 Using harsh chemicals may sound dangerous but being toxic-free they offer a much safer option for your family, your pets, and your guests. ​
We believe that we offer the best regular domestic Canberran cleaning services. Our staff and systems used, offer a more effective and comprehensive service and therefore, the best value for money. 
Our qualified cleaners are experienced and background-checked to be trusted with multiple home cleaning tasks within your household. ​
We offer services by the day, week, bi-weekly or on a monthly basis. We also offer a flexible cleaning schedule based on your requirements and your budget.
4. No job is big or small.
We understand that a clean home is a happy home, and we take great pride in our work. Whether you live in a small apartment, a one-story house or a large multi-story property, don't waste any more time searching for "house cleaning services near me". At Gift4mum's House Cleaning, we'll leave every room in your home looking like a million dollars.
Our attention to detail sets us apart from other house cleaning services. Whether you have certain allergies and need frequent dusting, or own a furry friend and need help dealing with pet hair, our home cleaning services are tailored to you.
At Gift4mum Green Cleaning, we also specialise in a wide range of home cleaning and repair jobs that other house cleaning services don't offer. These include carpets, end-of-lease cleaning, window washing, and even pressure cleaning to treat any hard-to-reach outside areas of your property.
Are parts of your home looking tired or worn? We have the tools to restore them to their former glory, from repairing broken blinds to refreshing the appearance of tiles and grouting. Your home is your sanctuary, and by investing in it, you won't just improve the aesthetics — you'll also prolong the life of your treasured furniture and essential fixtures.
 OUR REGULAR HOUSE CLEANING CHECKLIST 
BATHROOM CLEANING
Clean the bathroom mirrors with Windex

Shine chrome spouts and handles

Clean the toilet, toilet seat, and the bowl

Clean the shower and sinks

Dry your shower thoroughly after it is cleaned                                                                                                                        

Vacuum your bathroom mat, fold and leave outside bathrooms (if available)

Dust the window ledges and window sills

Replace items in their proper place

Empty the rubbish in bathrooms and toilets

Vacuum all floors

Mop all tiles and wooden flooring
KITCHEN CLEANING
Clean kitchen sinks thoroughly

Shine chrome spouts and handles

Clean countertops

Clean stovetops and the front of the oven

Wipe inside/outside microwave

Wipe down kitchen appliances

Dust window ledges and window sills

Empty the rubbish

Replace items in their proper place

Vacuum all floors

Mop all tiles and wooden flooring
BEDROOM CLEANING
Dust window ledges and window sills

Dust headboards (if applicable)

Dust bedside tables

Wipe any mirrors

Vacuum all floors

Mop all tiles and wooden flooring
LIVING ROOM CLEANING
Wipe down all tables surfaces

Dust bookshelves and other furniture

Wipe all TVs and remotes

Dust window ledges and window sills

Wipe any mirrors

Vacuum all floors

Mop all tiles and wooden flooring
LAUNDRY CLEANING
Wipe the sink and fronts of the washing machine and dryer

Surfaces and skirting boards dusted

Vacuum all floors

Mop all tiles and wooden flooring