Our office cleaning service means your office will be clean, fresh and ensure a healthy working environment. Gift4mum Cleaning ACT – Canberra's most experienced and reliable office cleaners. We ensure every workplace is left spotless. We work closely with all our customers to evaluate what cleaning schedules suit you best.
Make a great impression on your customers
The cleanliness of the office can make or break a business deal. Customers are crucial to any business. Your customers form an opinion of your professionalism based on how your workplace looks and smells. Cleaning your office properly keeps your business premises presentable and productive.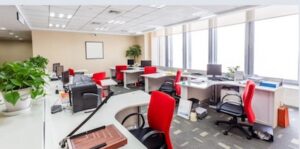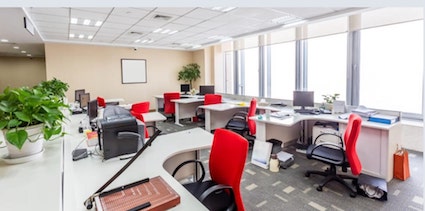 Being clean is being professional
It's not just about maintaining a clean office space to impress your clients, what about the potential new superstar staff member who's just turned up for that interview? 
They are equally going to judge whether they want to commit their working future to you. If the environment is healthy, clean and productive you've got yourself a happy and productive workforce too. 
Care for employees
More than customers visiting the office, your employees stay there for most of the day. A clean office environment ensures the health of your employees. A dirty office can lead to many allergies and illnesses among the employees. Affecting workflow, targets and your bottom line. Hence, it is important to maintain a clean and organised office.
Getting the right cleaning service for you
Our experienced office cleaning services that Gift4mum Cleaning ACT provides enable you to decide what cleaning schedule suits you and your workers best. 
Our trusted office cleaners make your office clean inside or outside of your business hours. Both customers and staff will not only notice but be happy to know what they are walking into every time they arrive. In addition, our service ensures that neither staff nor customers will be disturbed. 
​We have different plans to choose from, no matter what type of business you run and how large or small your business premises is. We always check our cleaning checklist for all cleaning services before the job is completed to make sure all the jobs have been done properly. 
Whether it's a one-off job or regular office cleaning, we provide cost-effective cleaning services that will help you maintain a pleasant and healthy environment.
Get in touch with us for the best office cleaning quotes in Canberra
OFFICE CLEANING CHECKLIST
Office and reception area:
Remove, wash and dry mugs and other crockery. Put away in cupboards
Remove  cobwebs
Vacuum all floors, incl. door mat, ensuring you get into all corners and under desks
Dust all desks (customer to ensure staff tidy desk space to make access easy)
Empty bins and replace bin linen
Wipe clean and disinfect door handles
Straighten floor mats
Toilet:
Wash and disinfect floors (including behind the door)
Scour and clean toilet bowls and sinks (include taps) with appropriate materials
Sanitise and clean toilet seats, cisterns and exterior of toilet bowl
Replenish toilet roll (customer to supply unless otherwise agreed)
Refill soap dispensers (customer to supply unless otherwise agreed)
Wipe clean any mirrors
Kitchen area:
Clean exterior and interior of microwave oven (if applicable)
Wash up and clear sink and draining board
Refill kitchen towels, hand wash and wash up liquid as required (customer to supply unless otherwise agreed)
Empty bins and replace bin bags (customer to supply unless otherwise agreed)
Wipe exterior of kitchen appliances (kettle, toaster, etc)
Hoover and mop floors
Check out our cleaning blog and get more tips on how to maintain your office.