Clean wall marks is an extremely important part of End of lease cleaning and making your walls clean before painting. You may damage your paint if your cleaning steps are not implemented carefully. Here is the tip that helps you remove wall marks easily.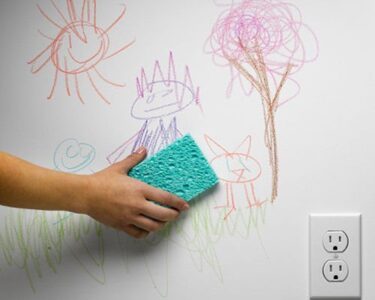 Originally, all you need is only clean water and soft cloth or sponge with mild soapy water. Too much water can ruin your paint, so remember to thoroughly wring out your cloth. Then wipe by applying gentle pressure in the circular motion.
Rinse with the clean, damp cloth afterward to remove any leftover cleaner.
For spot cleaning a scuff marker stains, we need to use baking soda
Make a spate of baking soda by mixing 3 parts baking soda with one part water. Start by gently rubbing the solution over the problem area, then rinse with the sponge and dry with the soft cloth.
Gift4mum Cleaning ACT provides green cleaning services in Canberra to create a healthy home and office environment for customers by totally using safe and green cleaners. Our quote is very reasonable. Visit our website gift4momact.com.au to see your quote and find more about green cleaning services.