A vacation is coming. You may have planning of heading out to the beach or traveling abroad, Here are some tips to help you clean your house to make your re-entry from a vacation easier.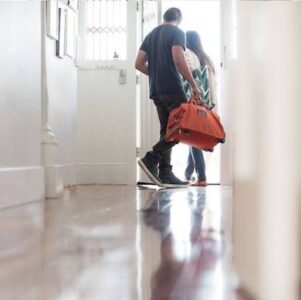 Make bed
You may want to start with changing your sheets because you like to come home with a cleaning house and a clean bed. You should strip your bed and put your sheets in the wash. Aside from missing Daisy the part about being away from home is missing your bed. Your bed is the most comfortable, especially our sheets. You should fold up and put your clothes away as well.
Clean furniture
The next thing you may consider cleaning up is furniture. Wipe down all of your furniture by a microfiber cloth and safe and green dust and shine spray. You always want to clean all of your bathrooms before you go on a trip, so you may like to go ahead and clear all the surfaces off, so giving everything a good wipe down, and refill soap dispensers just basically anything you notice that needs to be done.
Vacuum floor
Vacuum all the floor is a necessary part of your cleaning works to make sure your carpet and other areas of your house will not have a bad smell when you step in. You may like to use a deep carpet cleaning service to make sure there are no germs and dust grow in your carpet.
Cleaning toilet
Nobody wants to come home to a mouldy and dirty toilet, so do not forget to scrub toilets with your wand. Check your bin, empty all rubbish and clean your bin.
Cleaning kitchen
Your kitchen should be the next area you should give your time to clean before leaving your house for a holiday. You may clean it up every time you cook, but you also like to wipe down your kitchen table and have look inside your fridge and get rid of anything like leftovers and anything that you need to throw out to make sure you will not come home with a smelly kitchen.
There are many things you need to prepare for your holiday, but these cleaning works worth your time to have a comfortable home when you come back.
Enjoy your holiday!