Every home – big, small, apartment or vacation home – gets dirty. And while there's not just one way to clean your living space, there is a smarter way to get the job done. Take this guided tour of your home to learn the basic rules of cleaning as well as some tips and shortcuts that will help you clean thoroughly and efficiently, starting now.
"Are you a nuclear family where every member in the household has scant time even on the weekends?"
House cleaning is a job that we love to hate. But hold on, it is mandatory for every family to keep their house clean. It must be hard to continue the house cleaning tasks, when you are a working professional. The reason – you have to rejuvenate the body by giving the much desired rest on weekends. There are various ways to make your living space remain clean. One is to seek the services of a house cleaning professional for your house cleaning services in Canberra. The house cleaning services cost depends on the size of the home and type of cleaning.
In this article on House Cleaning Services, you will get a smart way to clean your home.
Types of House Cleaning – House cleaning services Canberra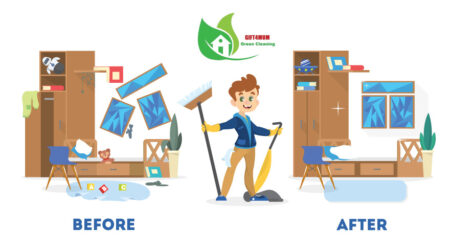 Basic House Cleaning:
Basic cleaning comes first in the types of house cleaning jobs. You can forget about the mess the house is in, when you employ a home cleaning professional . You can select the vendor based on the inputs he/she receives from his/her earlier customers and your budget. The house cleaning executive can clean the home many times as per the need and your standard.
So these are the duties of a regular house cleaning professional:
Bathroom cleaning with disinfectants to clean mould, if has.
Vacuum the floor
Changing the linen and bed sheets
Empty garbage bins
Kitchen cleaning
Rug cleaning
Dusting the tube lights and ceiling fans
Remove the cobwebs in any part of the home
Carpet cleaning
Dust window sills and door sills
Wiping the dust off woodwork and mouldings
Dusting of
Spring cleaning comes second in the types of cleaning services. There will be more expense, when you opt for spring cleaning services. Ensure to know the services in the deep cleaning list.
The activities are as follows –
Light fixtures in bathroom
Kitchen areas – scrubbing and wiping of sinks and other areas
Removal of oil stains in chimney cleaning
Removal of oil stains in kitchen tiles
Eradication of cobwebs
Deep cleaning the windows and grills
Bathrooms:
Acid wash in floors
Dusting and wiping off dirt in the shelves and cabinets
Deep cleaning the walls
Stain and dirt removal from fittings, tiles and floors
Clean the mirror for fingerprints
After Party Services:
This category comes in last in the types of house cleaning services. You had a fun night out in your home with the best friends and relatives. You have spent every bit of energy in dance and other activities. Now, you do not even want to think about the next difficult task – cleaning the avenue and home.
Here are the tasks done by  after party cleaning team –
Scrubbing the bathroom floors by disinfectant liquid
Deep cleaning in bathroom and toilets
Cleaning the kitchen sinks
Empty all bins of garbage
Vacuuming and washing the hard floors.
How to clean the Kitchen?
Keep Dishes Clean:
If you're a person who tends to let dishes pile up in the sink to avoid washing them, try this simple trick to put the effort involved into perspective: For a few days, as you think of it, set a timer before you begin washing the dishes, and make note of how long it took to clean up. If you know the task will take just minutes to complete, it will be less difficult to convince yourself to take care of those dishes now.
Clean Your Sink:
The sink, especially the faucet, can be wiped free of bacteria and food particles with an all-purpose cleaner. And we all should probably clean the faucet more often, considering it's something we touch with raw-chicken-covered hands.
Keep Surfaces Clean:
Wipe your counter and stovetops with an all-purpose cleaner after use. Stovetops in particular benefit from this type of regular, quick cleaning, as splatters, drips and grease become baked on when left too long.
"Time will not make your trash situation better. Take care of it now."